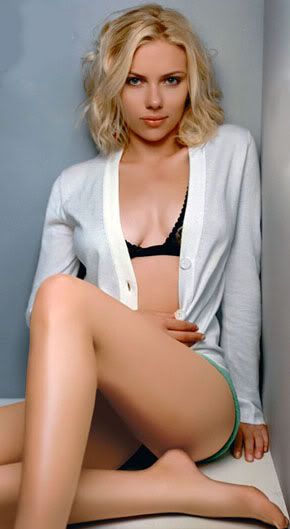 Scarlett Johansson has left L'Oreal bosses fuming - after refusing to strip for their latest advert.
The Lost in Translation actress - who has a staggering £2.3 million deal with the cosmetics giants - has reportedly refused to show off her famous curves for their new campaign. The blonde star - who has editorial control over her deal with L'Oreal - is said to be desperate to ditch her s ex-kitten image.
For her recent shoots, Scarlett - who posed naked for a recent Vanity Fair cover - has been seen arriving wearing long white dresses and no make-up. A source told Britain's The Mail on Sunday newspaper: "Understandably L' Oreal, which spent a fortune signing Scarlett, and actresses Eva Longoria and Penelope Cruz, want her sexy screen siren glamour."
"There has been a series of creative differences. She had a problem with the last ad she shot for body lotion. There were a few heated exchanges."